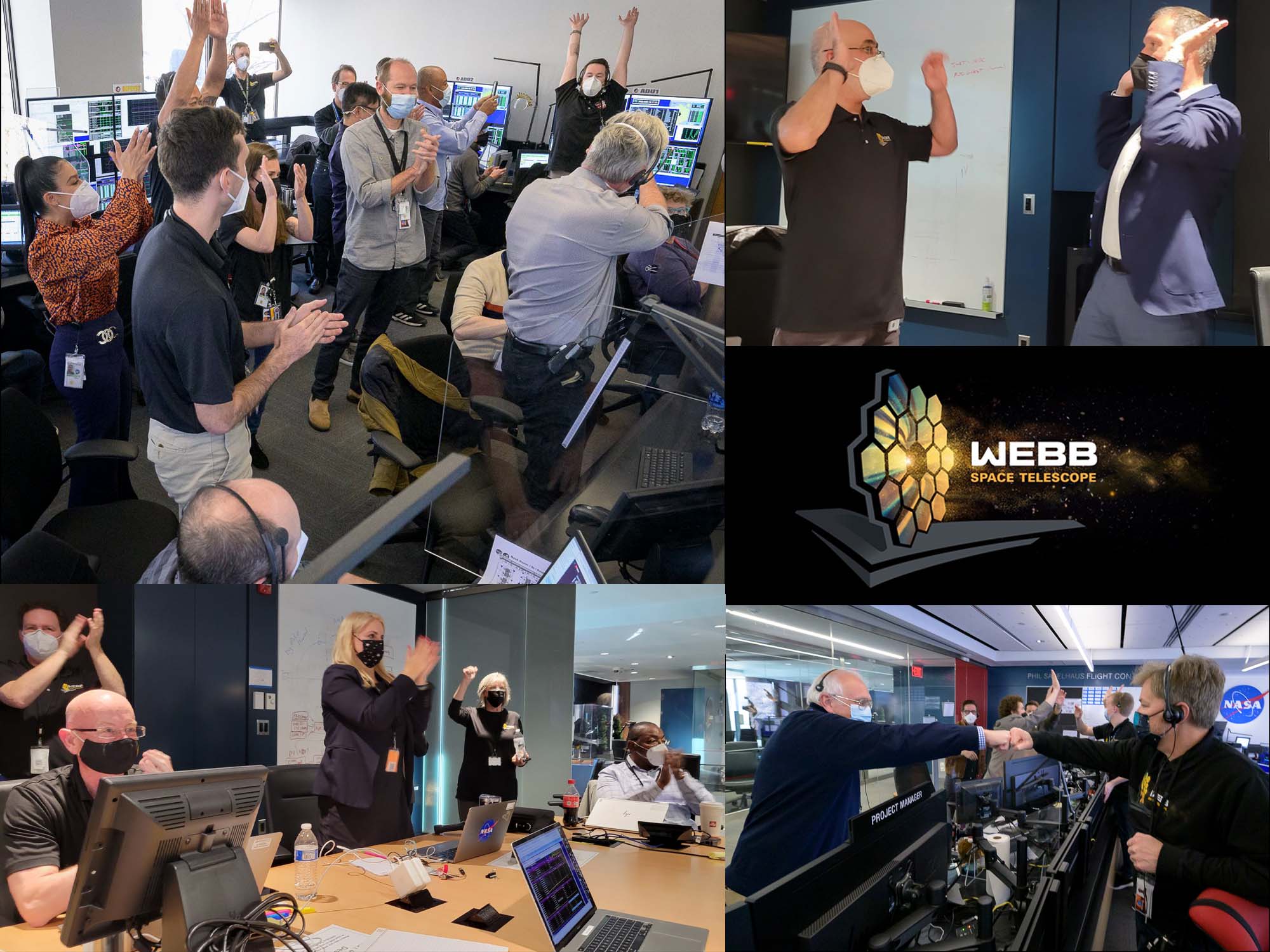 From the spectacular Ariane 5 rocket launch on Christmas day to the deployment of the solar panels, sunshield, and secondary and primary mirrors, Webb has gone through a picture-perfect deployment. Today's last step of latching the starboard mirror wing went without a hitch. When it was over, celebrations erupted in the Space Telescope Science Institute's Mission Operations Center. After 14 tense days, Webb is fully deployed and ready to move on to its next phase of mirror and scientific instrument commissioning.
This is a historic and, in some ways, unexpected moment. Although there were countless hours of testing and rehearsals that led to today's celebrations, Webb's deployment was never a sure thing. But the perseverance of all the people who worked on Webb paid off. So, to all the engineers, scientists, and many others whose vision was manifest today in a 6.5-meter infrared telescope heading out to capture the early Universe and more, we offer our immense congratulations and thanks.
And many thanks to the team at Space Telescope Science Institute who worked through their holidays and sacrificed time with family to make Webb's deployment possible. You are an amazing team!
We can't wait to see what the future will bring!