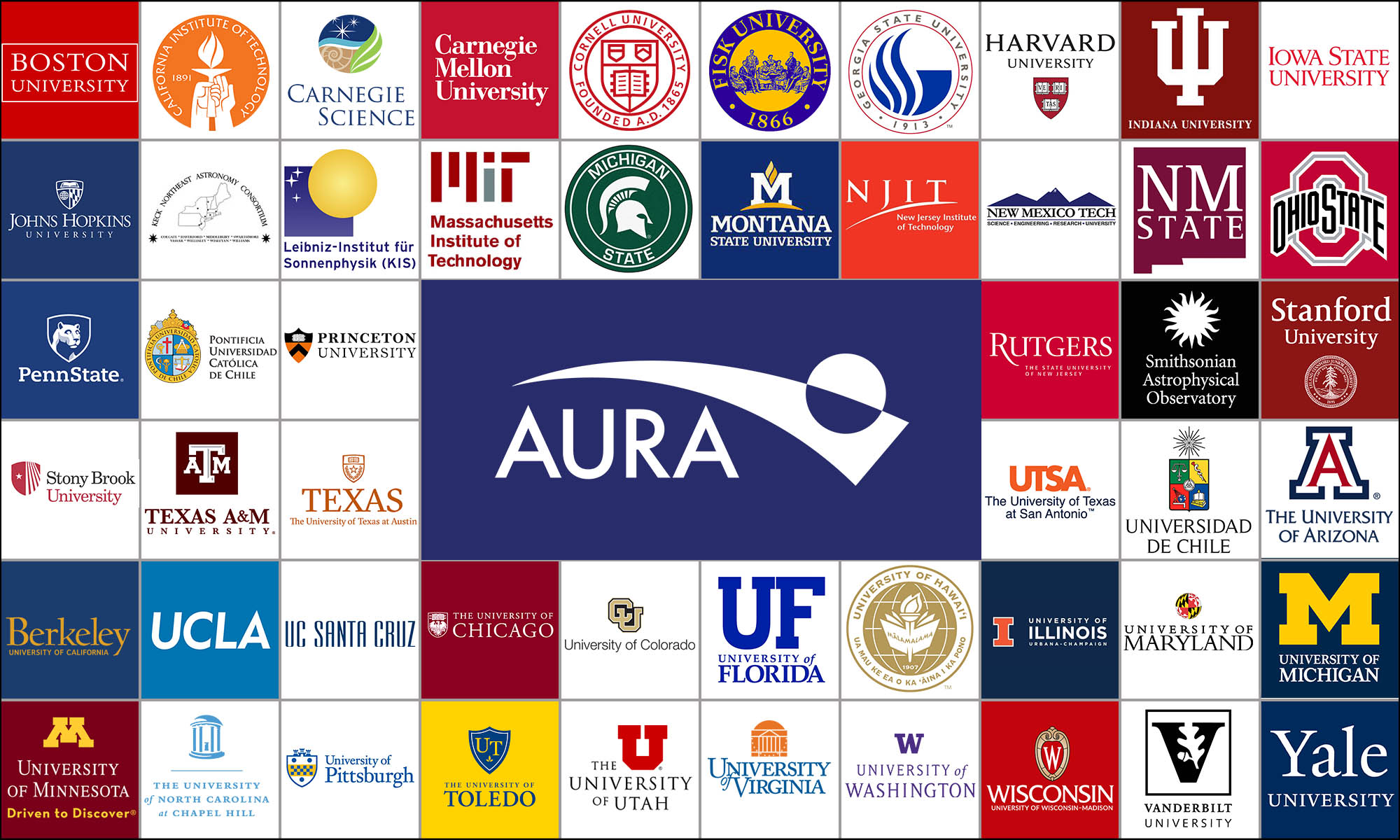 AURA was founded in 1957, with the encouragement of the National Science Foundation, by a group of U.S. universities with a common interest to create astronomical observing facilities that would be available for use by all qualified researchers from U.S. institutions and universities on the basis of scientific merit.
Today, there are 49 U.S. Member Institutions and 3 International Affiliate Members which comprise the Member Institutions of AURA. The President of each Member Institution designates a Member Representative and Alternate (listed below) who have a voice in AURA matters. Together, the Member Representatives act upon membership applications, elect new members to AURA's governing bodies, and serve on AURA committees.
Member Representatives attend the AURA Annual Meeting held every April In Tucson, Arizona to participate in elections, and discuss topics pertinent to AURA and the profession of astronomy.
Affiliation with a Member Institution is not required for receiving research time on the federally funded telescopes AURA manages. AURA's Centers award telescope time through a merit-based process.
Membership policy, guidelines and process documents (PDFs):
Guidelines for International Members
AURA Member Institutions and Representatives
---
* denotes founding member
** denotes international affiliate member