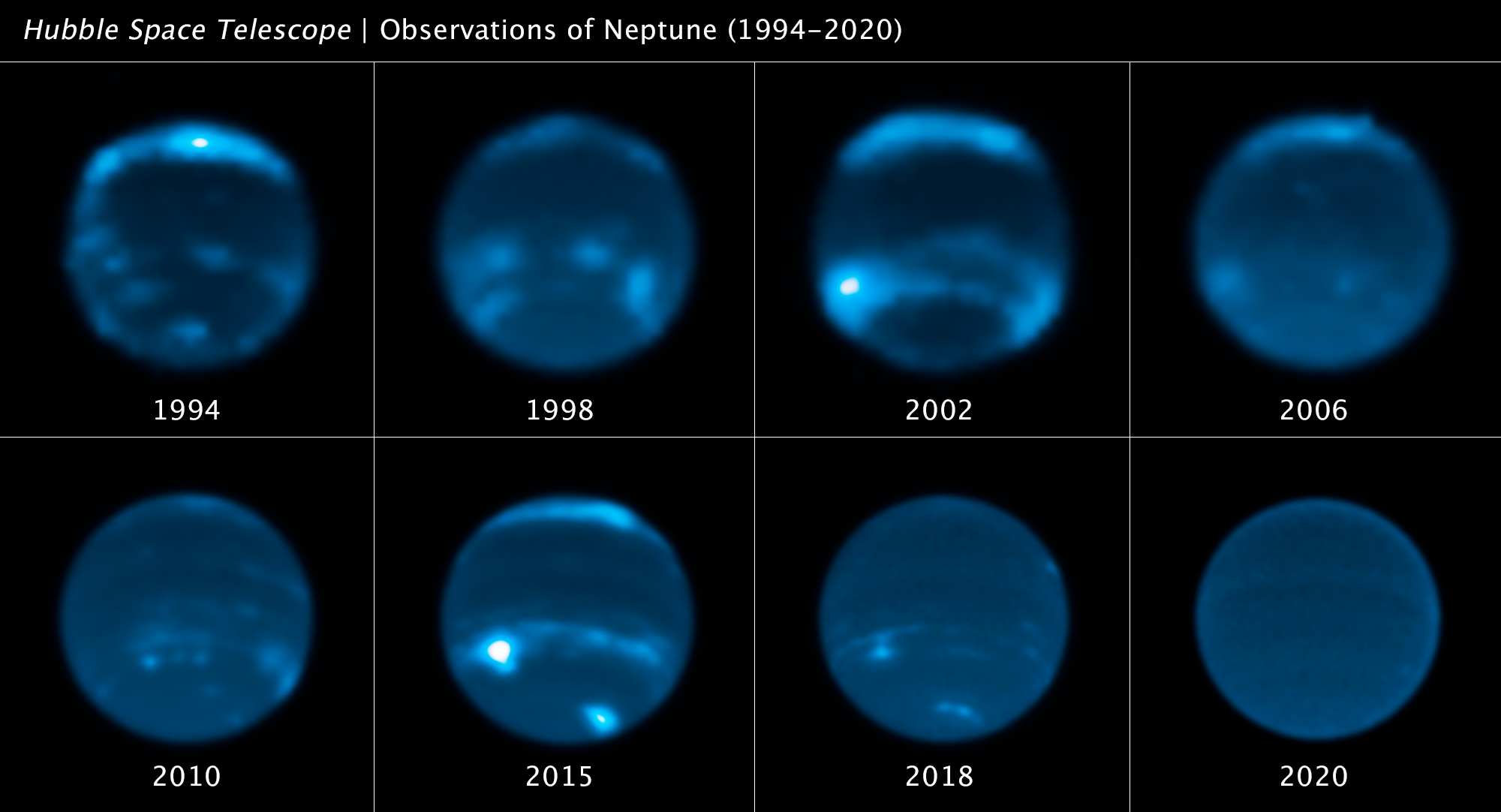 Astronomers have uncovered a link between Neptune's shifting cloud abundance and the 11-year solar cycle, in which the waxing and waning of the Sun's entangled magnetic fields drives solar activity.
This discovery is based on three decades of Neptune observations captured by NASA's Hubble Space Telescope and the W. M. Keck Observatory in Hawaii, as well as data from the Lick Observatory in California.
The link between Neptune and solar activity is surprising to planetary scientists because Neptune is our solar system's farthest major planet and receives sunlight with about 0.1% of the intensity Earth receives. Yet Neptune's global cloudy weather seems to be driven by solar activity, and not the planet's four seasons, which each last approximately 40 years.
At present, the cloud coverage seen on Neptune is extremely low, with the exception of some clouds hovering over the giant planet's south pole. A University of California (UC) Berkeley-led team of astronomers discovered that the abundance of clouds normally seen at the icy giant's mid-latitudes started to fade in 2019.