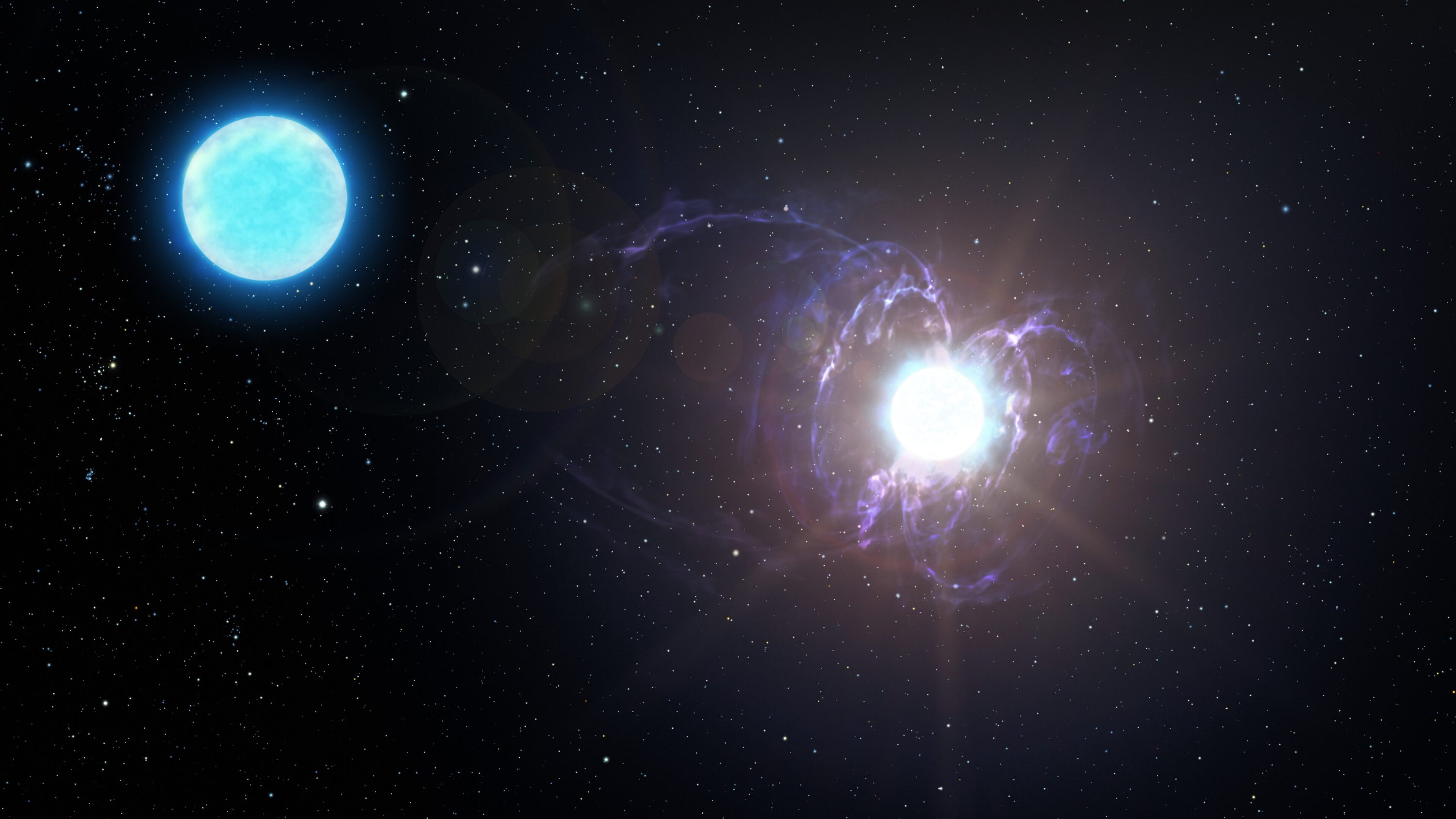 A team of researchers, including NOIRLab astronomer André-Nicolas Chené, has found a highly unusual star that has the most powerful magnetic field ever found in a massive star — and that may become one of the most magnetic objects in the Universe: a variant of a neutron star known as a magnetar. This finding marks the discovery of a new type of astronomical object — a massive magnetic helium star — and sheds light on the origin of magnetars.
Neutron stars, the compact remains of a massive star following a supernova explosion, are the densest matter in the Universe. Some neutron stars, known as magnetars, also claim the record for the strongest magnetic fields of any object. How magnetars, which are a mere 15 kilometers across, form and produce such colossal magnetic fields remains a mystery.
New observations by a team of astronomers, including NSF's NOIRLab's André-Nicolas Chené, may shed important light on the origin of these magnetic powerhouses. Using various telescopes around the globe, including the Canada-France-Hawai'i Telescope (CFHT) on Maunakea [1], the researchers have identified a new type of astronomical object — a massive magnetic helium star (an unusual variant of a Wolf-Rayet star), which may be the precursor of a magnetar.
"For the first time, a strong magnetic field was discovered in a massive helium star," said Chené. "Our study suggests that this helium star will end its life as a magnetar."
Despite having been observed for more than a century by astronomers, little was known about the true nature of this star, known as HD 45166, beyond the fact that it is rich in helium, somewhat more massive than our Sun, and part of a binary system.