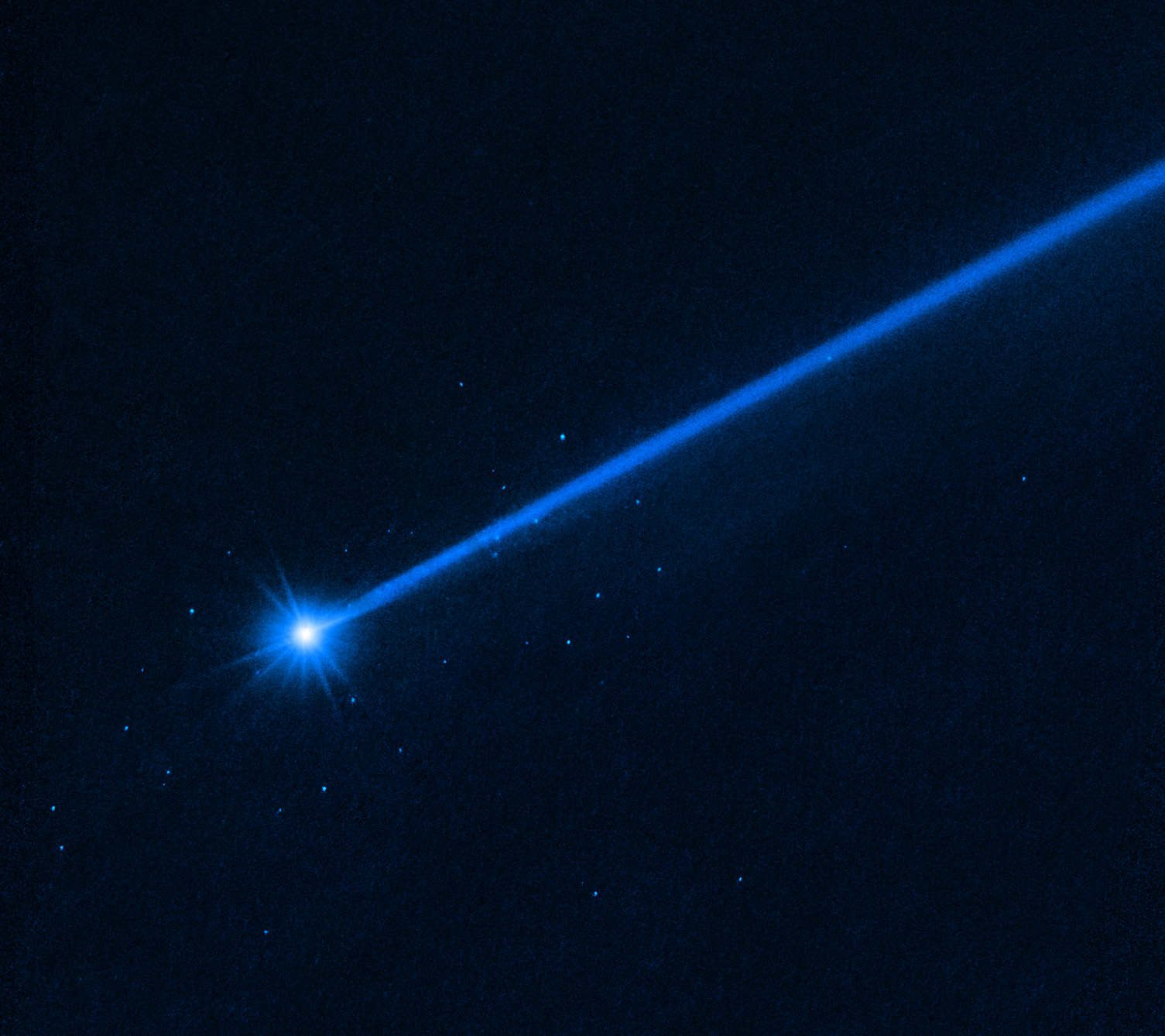 The popular 1954 rock song "Shake, Rattle and Roll," could be the theme music for the Hubble Space Telescope's latest discovery about what is happening to the asteroid Dimorphos in the aftermath of NASA's DART (Double Asteroid Redirection Test) experiment. DART intentionally impacted Dimorphos on September 26, 2022, slightly changing the trajectory of its orbit around the larger asteroid Didymos.
Astronomers using Hubble's extraordinary sensitivity have discovered a swarm of boulders that were possibly shaken off the asteroid when NASA deliberately slammed the half-ton DART impactor spacecraft into Dimorphos at approximately 14,000 miles per hour.
The 37 free-flung boulders range in size from three feet to 22 feet across, based on Hubble photometry. They are drifting away from the asteroid at little more than a half-mile per hour – roughly the walking speed of a giant tortoise. The total mass in these detected boulders is about 0.1% the mass of Dimorphos.