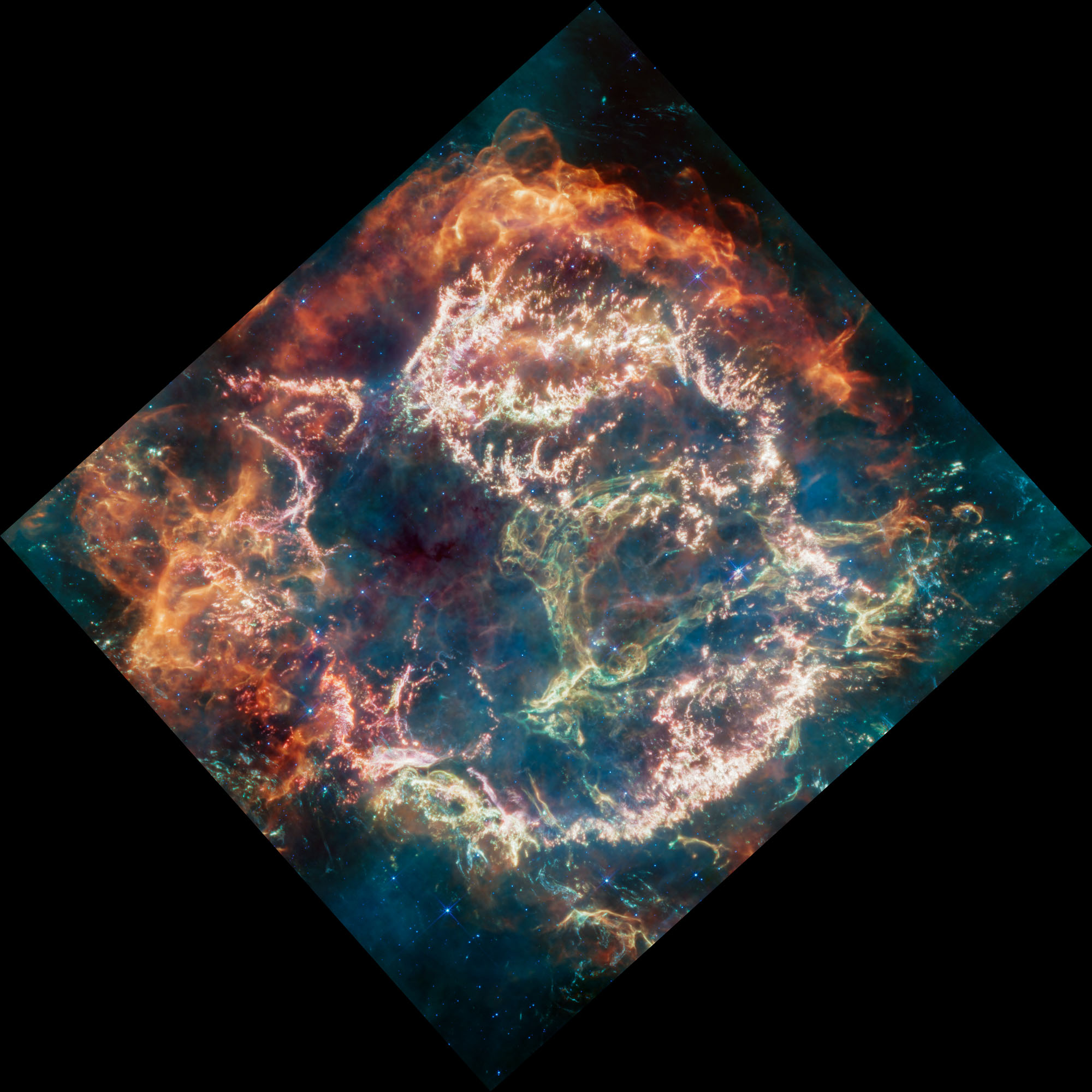 The explosion of a star is a dramatic event, but the remains the star leaves behind can be even more dramatic. A new mid-infrared image from NASA's James Webb Space Telescope provides one stunning example. It shows the supernova remnant Cassiopeia A (Cas A), created by a stellar explosion 340 years ago from Earth's perspective. Cas A is the youngest known remnant from an exploding, massive star in our galaxy, which makes it a unique opportunity to learn more about how such supernovae occur.
"Cas A represents our best opportunity to look at the debris field of an exploded star and run a kind of stellar autopsy to understand what type of star was there beforehand and how that star exploded," said Danny Milisavljevic of Purdue University in West Lafayette, Indiana, principal investigator of the Webb program that captured these observations.
"Compared to previous infrared images, we see incredible detail that we haven't been able to access before," added Tea Temim of Princeton University in Princeton, New Jersey, a co-investigator on the program.
Cassiopeia A is a prototypical supernova remnant that has been widely studied by a number of ground-based and space-based observatories, including NASA's Chandra X-ray Observatory. The multi-wavelength observations can be combined to provide scientists with a more comprehensive understanding of the remnant.