Lori Allen also elected to serve on the AAS Nominating Committee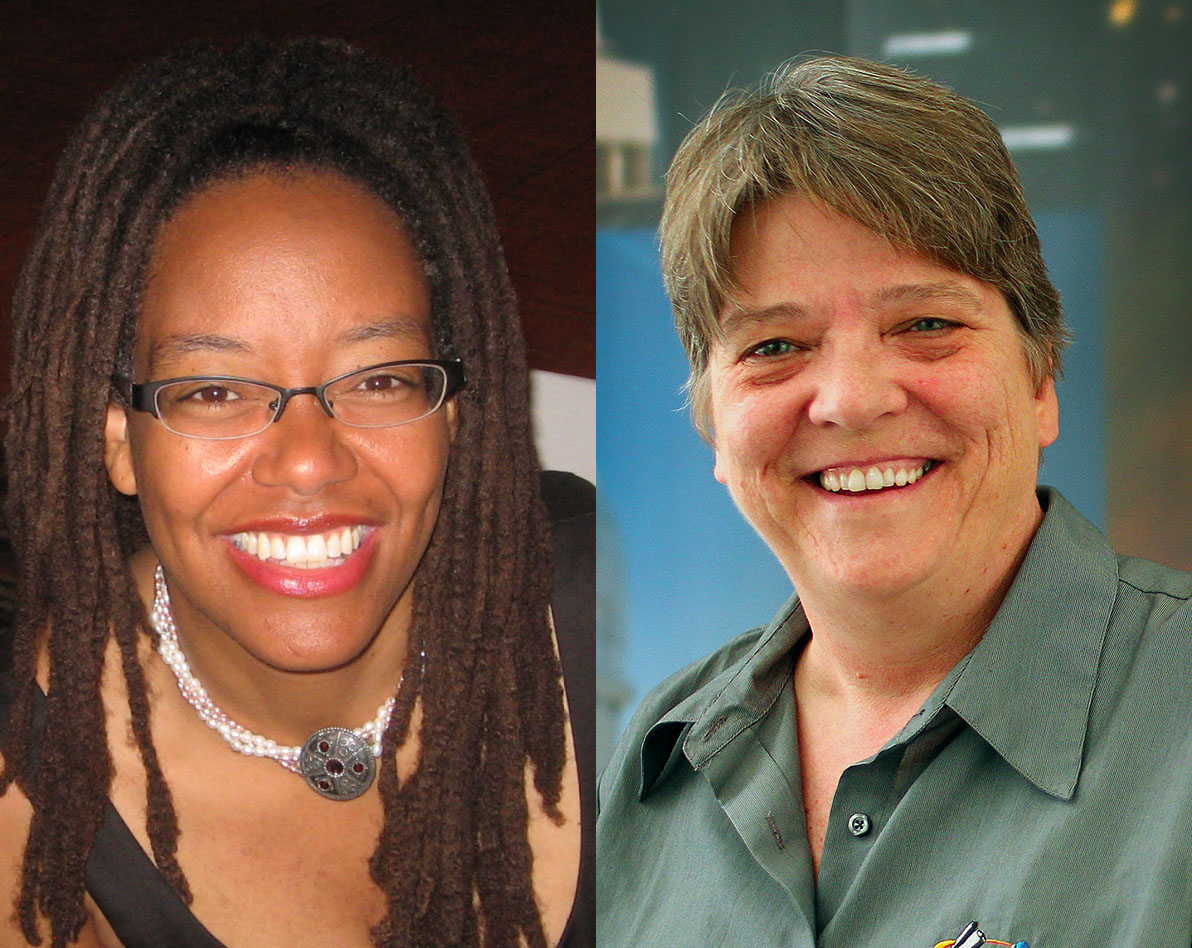 Dr. Dara Norman, NSF's NOIRLab's Community Science and Data Center (CSDC) Deputy Director, has been elected President of the American Astronomical Society (AAS). She will serve as President-Elect for the next year and will begin her two-year term as President in June 2024. 
The AAS enables astronomical research and communicates its discoveries to professionals and to the public. Currently, AAS has over 8,000 members; publishes premier astronomy journals; organizes major astronomy meetings; and represents the voice of astronomy.
Congratulations from all of AURA to Dara on her election!" said Matt Mountain, AURA president. "Her drive, passion, and experience position her well to lead the astronomical community into a new, exciting era."
It is the duty of the AAS President to preside over the Board of Trustees meetings and the annual AAS Members' Meeting, represent the AAS at official functions and before other organizations, serve when required as the official spokesperson for the AAS, and appoint members to various AAS committees. More importantly, the President sets the tone for the entire society and exemplifies leadership in astronomy across the US.
"Advocating for equity, diversity, inclusion and access in astronomy and astrophysics has been an important part of my work and career. I am looking forward to taking on this new role within the AAS," said Norman.
Dr. Norman's research interests include studies of galaxy evolution, active galactic nuclei, and large-scale structures in the Universe. She is also actively engaged in STEM workforce development.
"The entire NOIRLab community congratulates Dara on receiving this outstanding honor and call to service. The society could not have chosen a better leader. I am personally delighted that NOIRLab can make such important contributions to the AAS leadership," said Patrick McCarthy, Director of NSF's NOIRLab.
As Deputy Director of the CSDC, Dr. Norman supports NOIRLab's efforts to provide software systems, user services, and development initiatives to connect and support the scientific missions of the International Gemini Observatory, Kitt Peak National Observatory, Vera C. Rubin Observatory, and Cerro Tololo Inter-American Observatory. She is recognized for her work in promoting diversity and inclusion in science through access to data. 
Norman will succeed current AAS President Kelsy Johnson, an astronomer with the University of Virginia, who will complete her two-year term before becoming AAS Past-President June 2024.
NOIRLab's Director of Mid-Scale Observatories Dr. Lori Allen was also elected to a three-year term as a member of the AAS Nominating Committee. Allen's term begins immediately.