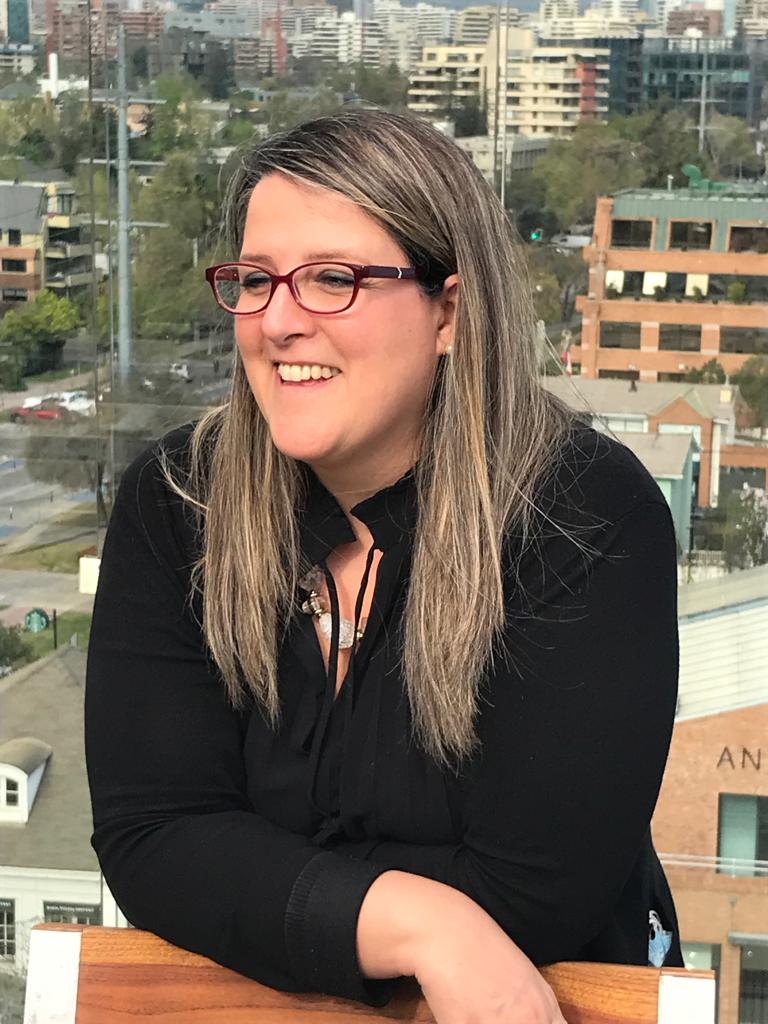 Mrs. Alejandra Voigt
AURA is pleased to announce the appointment of Alejandra Voigt as Vice President and Head of Mission for AURA Observatory in Chile (AURA-O).
Alejandra Voigt comes to AURA from the Atacama Large Millimeter/sub-millimeter Array (ALMA), where since 2014 as ALMA's Executive Officer, she has been part of this amazing facility's transformational impact on world-astronomy. In her role, she supported the full transition from construction to operations, building and optimizing processes and policies, including Observatory signature strategies, such as diversity & inclusion, sustainability, as well as the long-term public outreach vision. 
"I am extraordinarily excited Alejandra Voigt will join AURA as the new Head of Mission for AURA in Chile," said Matt Mountain, AURA President. "Alejandra's previous experience in the Chilean Government, her work at ALMA as well as her deep connections within Chile, will be crucial in moving AURA into a new, challenging but exciting era of Astronomy in Chile with both the Vera C. Rubin Observatory and the future Extremely Large Telescopes coming online in the next decade."   
Alejandra Voigt has a degree in law from Universidad Católica de Chile and a master's degree from Universidad Complutense of Madrid, Spain, and, in addition to her role in ALMA, she is currently a Council member of Universidad de Aysén, as a Presidential appointee. 
Before joining ALMA, she was the deputy head of the Legal and Legislative Division of the Secretary General of the Presidency, advising the Chilean President and his Cabinet in their legal and legislative functions, including relevant international matters. Previously, she was the Head of the Legal Research Service in the National Congress, conducting comparative legal research and analysis, forging a cohesive team, and developing exceptional expertise in support of the National Congress. 
In her early career as an International Lawyer, she coordinated several successful multi-national cooperation projects to develop social cohesion in Latin America in collaboration with prominent multilateral funding agencies, as well as managing some of those projects end-to-end, aiming to improve and strengthen the Rule of Law in the most disadvantaged countries in the Region.
For more than 10 years, she was an International and European Law professor at Universidad Catolica´s Law School. She also fosters female leadership by mentoring, connecting, and empowering women with experience in executive positions as well as small community leaders.
Mrs. Voigt commented, "I feel privileged and honored to take on this role at such an exciting time for AURA and astronomy in my country. I look forward to working closely with the teams in Chile to enable AURA and its centers to excel in benefiting all our stakeholders. I am certain that my experience and drive will ensure that sustainable conditions exist to operate and further develop AURA's mission in Chile, including the preservation of the unique Chilean dark skies."
Alejandra Voigt will be based at the AURA office in Santiago, Chile beginning November 7, 2022.