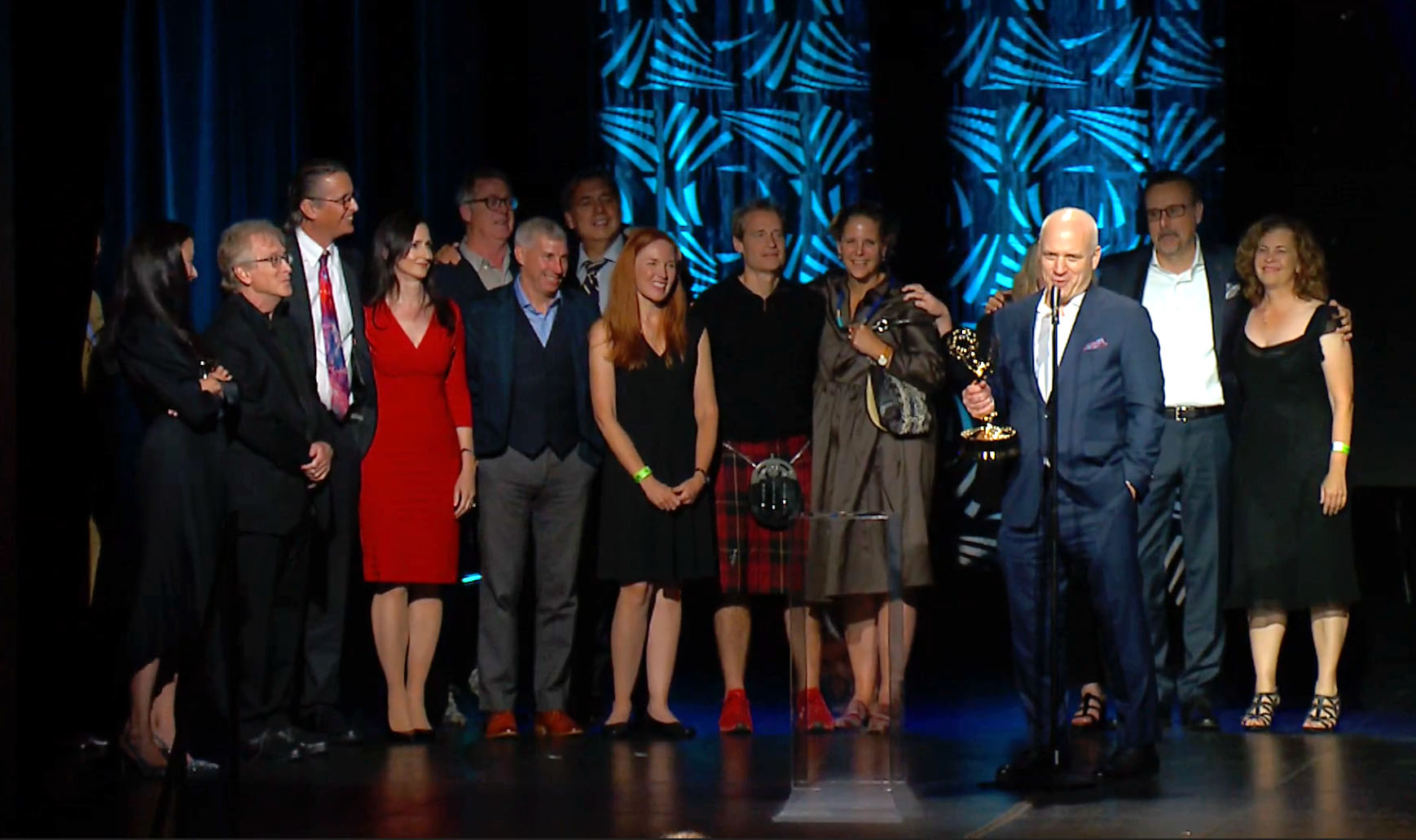 AURA congratulates Nathaniel Kahn, director, and the entire The Hunt for Planet B team on winning an Emmy® for Outstanding Science and Technology Documentary.
Matt Mountain, AURA President, and an Executive Producer of the film, commented, "AURA along with our partners Northrop Grumman and Ball Aerospace, applaud Nathaniel Kahn and his team for winning an Emmy for this exceptional film – the stories of the people that planned for and worked on the Webb Space Telescope." 
In his acceptance speech Nathaniel Kahn said, "Thank you especially to NASA, and all of the engineers and scientists who have given so much of their lives to make this incredible telescope, which is up there now one million miles from Earth, bringing back images that are telling us things about our origins, where we came from, where we are going, and how we must somehow come together on this planet if we are going to long survive."
The Hunt for Planet B captures the human drama behind NASA's James Webb Space Telescope which launched on December 25, 2021. The film interweaves the creation of this massive machine – the most ambitious space observatory ever built – with the story of a pioneering group of female scientists on a quest to find life beyond our solar system. What begins as a real-time scientific adventure turns into a deep meditation on our place in the universe. On the brink of seeing farther out than ever before, we find ourselves looking back at our own imperiled planet with new eyes.