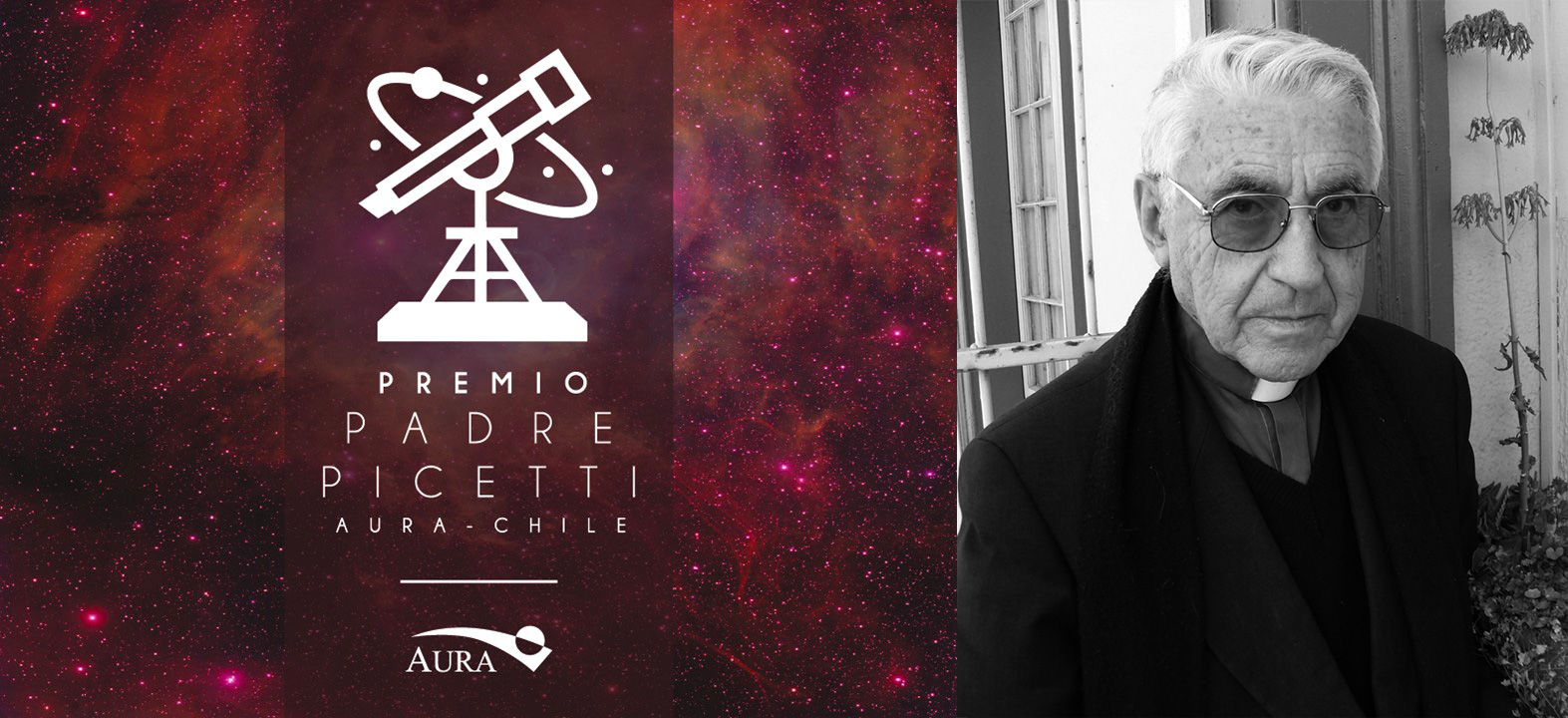 AURA in Chile is now accepting applications for the 2020 AURA Padre Picetti Award, open to all science teachers in Chile! Every year the award recognizes leaders in education and outreach in Chile for their outstanding performance and contributions to the community in the subject of science, not only to young students, but also to the general public. Their work results in motivating new generations of astronomers and scientific professionals in Chile.
The award consists of:
One 8-inch Dobsonian telescope
One observation night in Cerro Tololo along with our astronomers (date will be coordinated when AURA authorizes public visits in their sites)
Submit an application for your favorite science teacher from December 15th 2020 to January 15th, 2021!
Download the application information here!
About the Padre Picetti Award
The Padre Picetti Award was created in 2014 by the AURA Observatory in Chile. This Award is inspired by father Juan Baptista Picetti from the Seminario Conciliar school. A father and enthusiastic teacher that, along with an infinite patience and dedication, has dedicated his life to awake the enthusiasm and passion for science of young people and children. The Picetti Award is an annual initiative that aims to recognize Chilean leader teachers and professionals with special dedication to science and astronomy. The call and application is made every year through AURA Observatory in Chile. The winner is decided by a mixed committee formed by representatives from different scientific and education institutions.