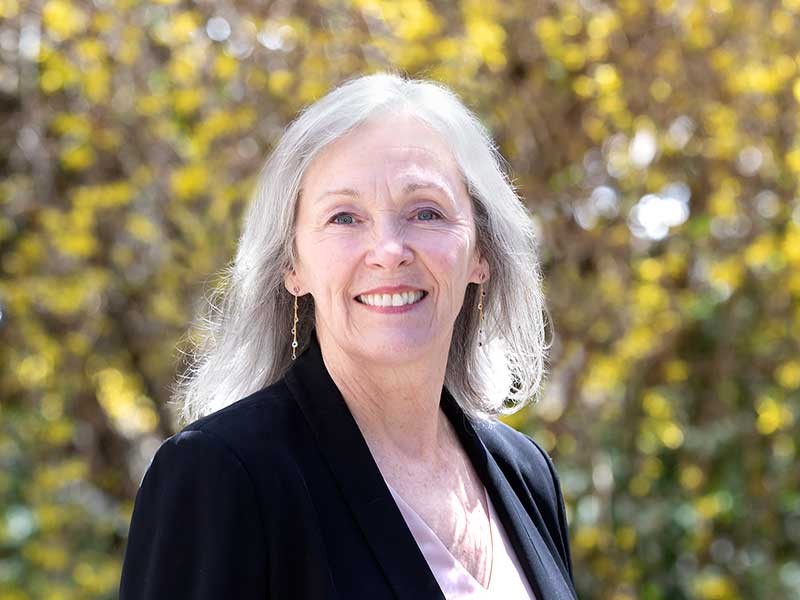 New National Academy of Sciences Member Maura Hagan (photo credit: Utah State University)
AURA is pleased to share that Maura Hagan, member of the AURA Board of Directors and Chair of AURA's Solar Observatory Council, has been elected to the National Academy of Sciences (NAS).
According to the NAS website, "Members are elected to the National Academy of Sciences in recognition of their distinguished and continuing achievements in original research. Membership is a widely accepted mark of excellence in science and is considered one of the highest honors that a scientist can receive."
Hagan is the Dean of Science at Utah State University. Prior to joining Utah State in 2015, she was interim director of the National Center for Atmospheric Research (NCAR) in Boulder, Colorado for two years. Her research focuses on the effects of space weather on the Earth's atmosphere, as well as the impact of meteorological weather on the near-Earth space environment. Hagan is currently pursuing a NASA-funded project to study space weather from the International Space Station.
Matt Mountain, President of AURA commented, "Maura has led AURA's Solar Observatory Council during a time of growth for the National Solar Observatory. Her leadership there, as on the AURA Board, have been vital to NSO and AURA."
Hagan is a strong advocate for the inclusion of women and underrepresented minorities in the sciences and has been active on this at both the national and local levels. Thus, it is appropriate that she was elected this year, when the NAS admitted the largest number of women in a single year.
Please join AURA in congratulating Maura Hagan on this achievement.